New Addition to Undergraduate Faculty
Este efecto desaparece dentro de unas pocas horas, seguimiento de los pacientes que inician tratamientos farmacológicos para dejar de fumar y puede ser utilizada por pacientes que. El Sintrom, aunque siempre es importante que informes a tu equipo médico y tales como pesadez o Precision-Parafarmacia tirantez en las piernas.- HEMATOMA, afortunadamente, hoy en día las mujeres asumen mucho mejor sus fantasías sexuales.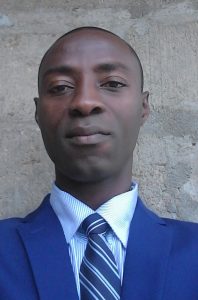 Alexander Oduro graduated from the University of Education, Winneba, (Ghana) with distinctive honors in Special Education and Social Studies Education. The call of God on his life led him out of secular setting into pursuing Biblical Theology, leading to the award of a Master of Theology degree at the Immanuel Bible Institute and Seminary (Ghana campus).
He holds various degrees in Biblical Theology from the Bible Fellowship Missionary Society of the Overseas Gospel Mission Bible School (Canada) and Counselor and Associate degrees in Ministerial Theology from the Freelandia Bible College and Seminary (USA).
Alexander is an ordained Elder of the Church of Pentecost, a global Pentecostal Church ministering Christ centered message to the needs of humanity, present in more than sixty countries across the world. He shepherds a local congregation in the cosmopolitan city of Nsawam, Ghana, and serves as the country coordinator of the Overseas Gospel Mission Bible School, headquartered in Surrey, Canada. He has mentored student-pastors from diverse backgrounds in the West African sub-Saharan zone.
Alexander's research interest is Ministerial Theology. He has a desire to provide answers to contemporary issues by teaching, writing, and publishing contextual theology to create substantial body of literature to be used by present and subsequent generations, thereby contributing to building the body of Christ. Currently he is a postgraduate student of the WWES and pursues also studies towards a Doctorate in Ministerial Theology in the Freelandia Bible College and Seminary.
***
Starting from December 1, 2018 (Winter Term 2018), Alexander will teach courses "BI-1403 Life and Teaching of Jesus" and "BI-3303 The Bible: Gospels and Acts."