The Outbreak and the Church PART 2.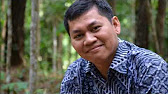 A response to COVID-19 and its implications to Christian life:
God wants His people to be physically fit. This is proven by the amount of advice and direction given by God in the Old Testament, especially the book of Leviticus. One of them is related to cleansing by using flowing water (cf. Leviticus 15:13). One more millennium afterward, in 1845 AD, Semmelweis, a physician from Vienna, after applying the directions given in the book of Leviticus, he and his team succeeded in reducing the significant mortality rate of mothers and children during childbirth, from 30 percent up to 2 percent.
God wants us to be obedient to the government (cf. Rom. 13: 1-4; Titus 3: 1). In the case of COVID-19, the government gave a ban not against holding worship services, but some situations required the government to impose restrictions so that the spread of the virus did not get bigger and worse. Instead, being at home, hold family services, meetings with smaller groups, or using technology such as teleconferences will help reduce the spread. The ban given by the government is temporary until the state gets a vaccine or treatment that is more certain and effective.
God did not forbid meetings on a large scale like the conference the brothers had done in Jerusalem (cf. Acts 15). However, large-scale rallies in the first century were rarely held except for discussing global issues. Besides, large gatherings may be more suitable for the celebration.
Neither did God say that the meeting of the Church that He wants was only a large meeting. The church meeting before the 4th century, that is, before Constantine invited Christians to worship at the Basilica, the congregation gathered on a small scale in the houses. After the house becomes full, then they will split again into other houses. But even though they are in homes, they are not divided into different denominations. So when the Bible talks about congregations in one city, they, also though worship in various homes, still have the same beliefs, not different denominations. This is an interesting fact considering that now, there are many denominations in a city, unlike in the first century.
Moreover, God instead says that if two or three people gather in His name, then He is present in their midst (cf. Matt 18:20). Meetings on a smaller scale are more effective because they are more relational, and all members can function optimally. In his book, "Paul, the Spirit, and the People of God," Gordon Fee said, if God was present in the temple building in the Old Testament, so now, God is present not only amid believers but in every believer. (cf. Romans 8: 9). This means that every believer is a temple, as the apostle, Paul said (cf. 1 Cor 6:19; 2 Cor 6:16). Every believer is a church. The Church is not the building; also not only a large meeting but a small meeting even though two or three people.
So, through this article, I want to encourage all Christians throughout the world not to feel discouraged when worshiping at home, with family, or with a community that is much smaller than usual. In smaller houses or groups, Christians will be more effective, more relational, and all members can function optimally. This relational thing, to be honest, is more difficult to do in meetings on a larger scale.
Let's not be disappointed or suspicious of the government in the COVID-19 case because the 'prohibition' given is solely due to a pandemic situation and is related to prevention efforts. Let us support them in this endeavor. If you find sick people in your community, immediately take them to the hospital to be examined. As a preventative measure, the government in our country recommends the drug "Chloroquine," which is also commonly used to treat malaria.
If you are interested in learning more about the Church biblically, please take the MI-7003 Organic Church course at Worldwide Evangelical Seminary. You will also get 6 (six) comprehensive books to read.
God bless!
References:
Cole, Neil. "Church 3.0: Upgrades for the Future." Jossey-Bass. 2010.
Cole, Neil. "Organic Church: Growing Faith Where Life Happens." Jossey-Bass. 2005.
Comfort, Ray. "Ten of the Top Scientific Facts in the Bible." Living Waters. February 2017.
Fee, Gordon. Paul, the Spirit, and the People of God. Grand Rapids, Mi. Baker Academic, 1996. Ebook edition 2011.
Sondergaard, Torben. "The Last Reformation: Back to the New Testament Model of Discipleship." Laurus Books. 2013.
Viola & Barna. "Pagan Christianity: Exploring the Roots of Our Church Practices." Tyndale House Publishers, Inc. 2008
Viola, Frank. "Reimagining Church: Pursuing the Dream of Organic Christianity." David Cook. 2008.